Stay Updated!
Sign up to hear about our latest SPECIALS. We'll also send you our NEWSLETTER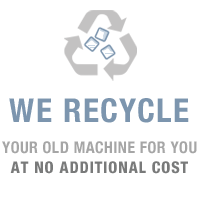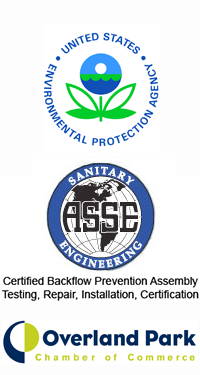 Backflow Prevention Inspection & Repair
You need to protect your potable water supply for your family and customers. Besides, it's the law! The Safe Drinking Water Act passed in 1974 provides for the distribution of safe drinking water. Backflow Assembly Units, when working properly, perform this function but must be tested annually and problems tracked by the Water Purveyor. Backflow assemblies are on the consumer side of the meter and therefore, the responsibility for contamination lies with the water customer/owner. The most common problem is lack of inspection, maintenance and testing. If contamination should occur, the backflow device is most often your only protection. Failures could result in devastating consequences including lawsuits, higher water bills and discontinuance of water service until the problem is corrected.
We offer Inspection, Testing and Repair of backflow assembly devices; Free Estimates for replacement of old or non-repairable backflow assemblies; and Worry Free annual maintenance and testing programs.
All of our technicians at Advanced Ice Machine Service meet or exceed requirements established by the State of Kansas or Missouri and are certified by the States of Kansas and Missouri Backflow Assembly Testing and Repair personnel. We offer objective inspections without conflict of interest. We will not contract to repair or replace any device without offering you an opportunity to obtain other estimates or test from either the Water Purveyor or another independent testing company. We use standardized reports for all Backflow assemblies including the Atmospheric Pressure Breaker (AVB); the Pressure Vacuum Breaker (PCB); the Reduced Pressure Assembly (RP); the Reduced Pressure Detector Assembly (RPDA); and the Double Check Detector Valve Assembly (DCDVA).